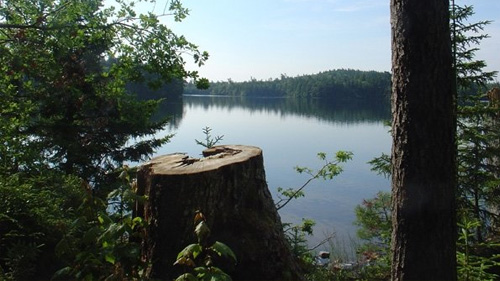 Uniacke Wetlands is not available during the 2018 season
Highlights
Unleash your student's sense of wonder with the Uniacke Wetlands program a fun and fascinating science-based outdoor adventure.  Your students will get hands-on and interactive while they learn about the importance of habitat and the diversity of life in the wetlands.  Enjoy critter-dipping, mystery touch boxes, beginning birder, and wetlands-values relay game. 
Curriculum Outcome Links
Grade Two Specific Learning Outcomes (Science):
Students will:
Identify and measure evidence of moisture in the environment, in materials, and in living things (Science 102-9, 201-3)
Identify examples of water in the environment and describe ways that water is obtained, distributed, and used (Science 102-11)
Select and use materials to observe an organism's life cycle and ask questions about the organism's needs and changes in growth (Science 200-1, 200-4)
Grade Three Specific Learning Outcomes (Social Studies & Science):
Students will:
Question and record relevant observations and measurements while investigating various growing conditions for plants (Science 200-1, 201-5, 202-4)
Identify, investigate, and suggest explanations for life needs of plants and describe how plants are affected by conditions in which they grow (Science 100-29)
Investigate and describe how living things affect and are affected by soils (Science 100-35)
Grade Four Specific Learning Outcomes (Social Studies & Science):
Students will:
Identify questions to investigate the types of plants and/or animals at a local habitat using the terms habitat, population, and community (Science 104-6, 204-1)
Examine and investigate, using various methods and questions, local habitats and their associated populations of plants and animals (Science 204-6, 302-1)
Identify their own and their families' impact on habitats and describe how personal actions help conserve habitats (Science 108-3, 108-6)
Predict how the removal of a plant or animal population affects the rest of the community and relate habitat loss to the endangerment or extinction of plants and animals (Science 301-1, 301-2)
Duration
120 minutes
Program Capacity
2 classes (60 students maximum) 
Availability
June and September
Program Outline
Introduction
Upon arrival students will receive an orientation to the site and an introduction to wetlands.  The students will then be divided into two groups and will proceed to rotate through the four activities of the program.
30 minutes:  Wetlands Values Relay Game
The game involves comparing the values of wetlands to useful household items.  Students formed into teams will participate in a wetlands relay game, enjoying a fun competition while learning the importance of preserving natural wetlands.
30 minutes:  Mystery Touch Boxes
Using only their sense of touch, students will attempt to identify wetlands-related objects hidden within mystery boxes, after which they will participate in discussions about the objects and the role of each within a wetlands community.
30 minutes:  Beginning Birder
Upon visiting the lakeshore, students will be introduced to bird life in the wetlands along with rules of bird etiquette as they use binoculars to spot and identify birds in their natural habitat.
30 minutes:  Critter Dipping
Students will discover the wide diversity of life in wetlands as they investigate life within its waters.  Using dip nets and collection containers, students will learn how to gently capture tiny creatures that live in our brook, temporarily containing them so they can be studied and identified before returning them to their watery home.
Role of the Teacher and Chaperons
Stay with the group of students during all times.
Remain responsible for safety and behavior of students.
Encourage student questioning and participation.
Information and Reservations
To reserve your program, contact Winfried Viebahn at the Museum Phone: (902) 866-0032 Fax (902) 866-2450
Off season: Contact Us
We encourage you to book early!