School Programs at Uniacke Estate Museum Park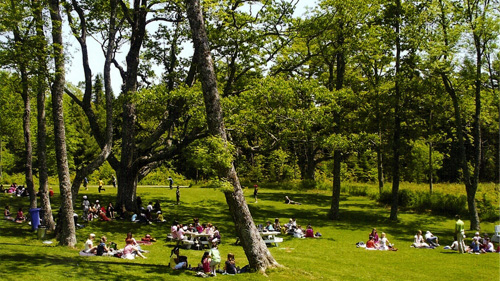 Uniacke Estate Museum Park's very popular school programs are a highlight every year for hundreds of students.  We invite you to join us for one of our facilitated programs that combine social studies, science, and arts curriculums on our beautiful heritage estate.
Each program is customized to meet specific curriculum outcomes.  Students will be engaged in hands-on, minds-on activities as they interact with museum artifacts and special reproductions or with the diversity of wildlife supported by our 930 hectares, which include diverse habitats and distinct geological features. 
Additionally, these programs are available to summer day camps, pre-schools and children's groups (i.e. Guides and Scouts). 
Programs at Uniacke Estate Museum Park are taught by specialized museum staff and tailored to the needs of specific grades.  Although our programs are designed for the grades 2-4 curriculum, they can be adapted for any grade.  Both pre-visit and post-visit activities are available. 
Plan your visit to the museum with information from our Planning Your School Visit or by contacting us.  We would be happy to work with you to create an experience unique to your class and any grade.  Please book your class trip early to avoid disappointment.
Uniacke Estate Museum Park is a part of the Nova Scotia Museum.  Each of the Nova Scotia Museum sites offers a variety of school programs and educational resources.